UPDATE: So far it seems to be working for many people. We've gone ahead and also added a second zip that includes the button icons as well as the controller images. If you previously applied the mod, please get the new zip and you can run the REtool.exe command again.
WARNING: There's no guarantee this will work for everyone, so you should backup re_chunk_000.pak (the 35gb one), or at least be ready to redownload from Steam in the event you somehow corrupt the pak file.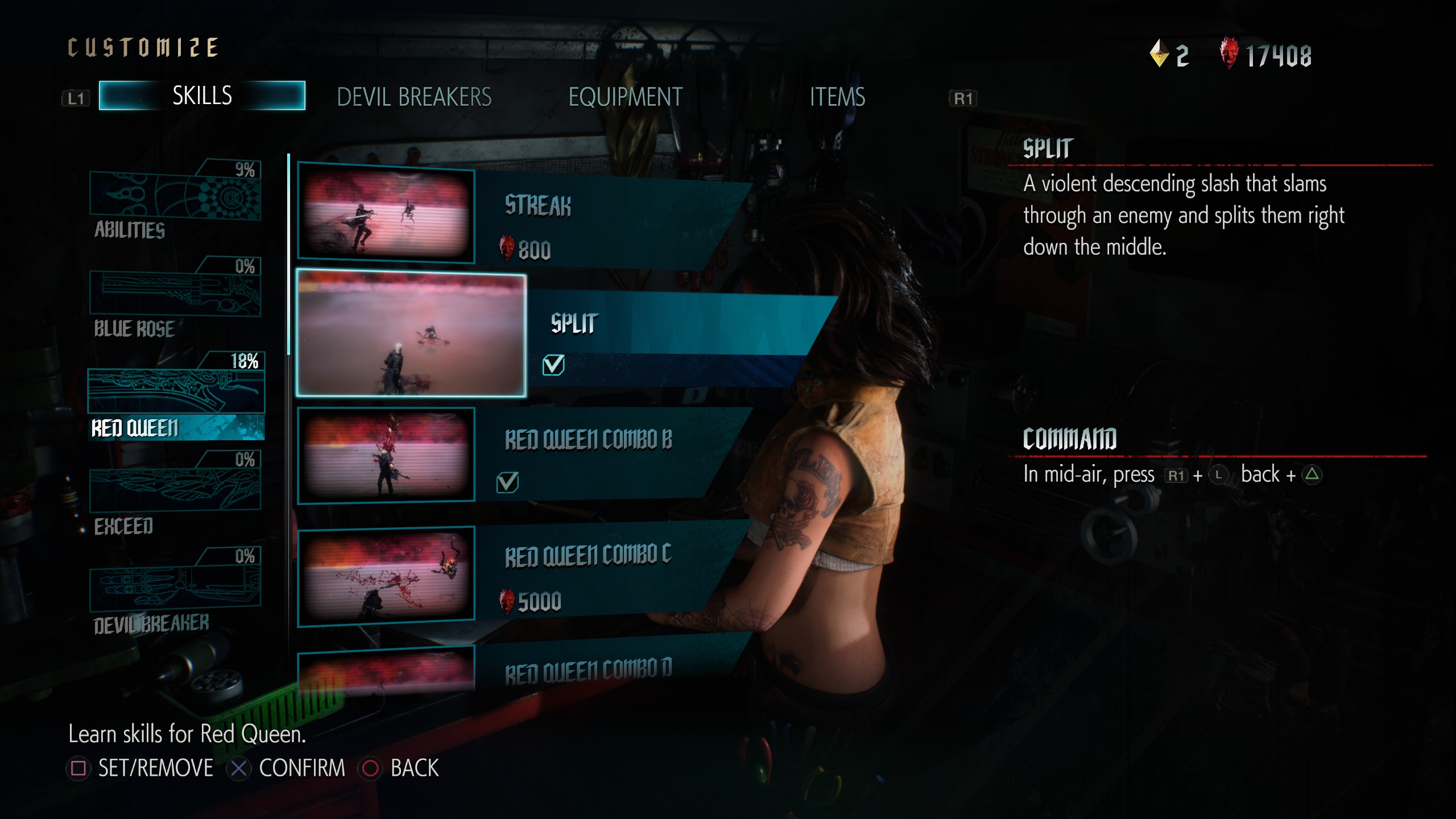 We were able to make a simple mod to switch the in-game button icons to DualShock 4, using a lot of the info/tools found for RE2 Remastered.
The steps are:
Download one of these ZIP files, depending on what you want:
Extract the ZIP into your Devil May Cry 5 folder. (This does not overwrite any existing files). You should now have a "natives" directory and an "re_chunk_000" directory that weren't there before.
Download the PAK/TEX editing tool from here: http://residentevilmodding.boards.net/thread/10567/pak-tex-editing-tool
Now open a command prompt in the directory you extracted the REtool and run:

.\REtool.exe -i "Your/Path/to/SteamApps/common/Devil May Cry 5/re_chunk_000"

You need to replace Your/Path/to/SteamApps/common/ with whatever directory your SteamApps is installed to. Keep in mind this should be the path to the re_chunk_000 directory created when you extracted the zip in step 2, not to the .pak file.

An easy way to get the path is to drag the folder from Explorer into the command prompt.

This command will "invalidate" the entry of the original texture(s) in the PAK file, which will then cause the game to load the file(s) separately.
Controller Image Previews
The controllers work both in the menus menu and The Void, but it doesn't look perfect because the layout of an Xbox and PS4 controller (especially with thumbsticks) is quite different. So, you end up with floating thumbsticks and some other quirks. But it works well enough that I wanted to give this as an option to those who don't care if it's slightly off.
The Void
Options Menu

Pause Menu

Undoing the Mod
If you decide you will not want these moded images, but you've already invalidated them in the PAK, the simplest way to get back the original is to overwrite your "Devil May Cry 5/natives" folder with the following zip: http://chalonverse.com/DMC5-DS4Mod-Originals.zip
Thanks for reading! Stay Tuned.